Richard Andre was a pseudonym and it was not the only one used by William Roger Snow. He was a prolific illustrator of books for children and pretty prosperous businessman whose life was full of ups and downs, yet never predictable or even boring.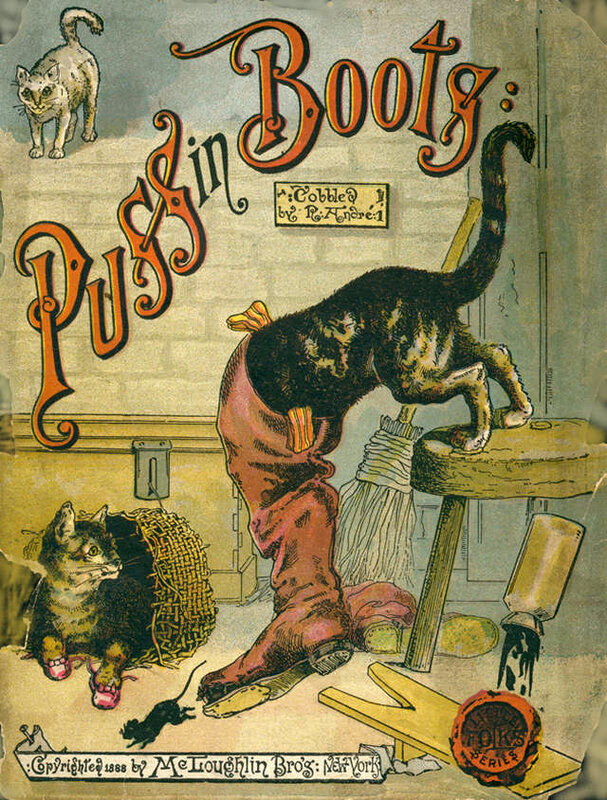 William Roger Snow was born as the oldest son in a wealthy family on March 6th, 1834 in London. He entered Cambridge University in 1854 but left it in the same year for an unknown reason. It was very likely connected with a death of his father because he inherited quite a large amount of money which he already spent in 1855 when he joined the army to fulfill one of his biggest wishes - to see the world.
His first book Sketches of Chinese Life & Character based on his life in Hong Kong was published in 1860. We don't know when he married and he had any kids but it's known he was unfaithful to his wife, involved in a scandal with an Irish actress what led to ending of his marriage and military career in 1875.
His colorful life obviously helped him at creating memorable and likable characters as a writer and illustrator for adults and children. But to escape the consequences of his indiscretions he had to use a pseudonym Clifford Merton. When this pen name was disclosed his wife and military came after him again, so he signed divorce papers and changed his pen name again - to Richard Andre.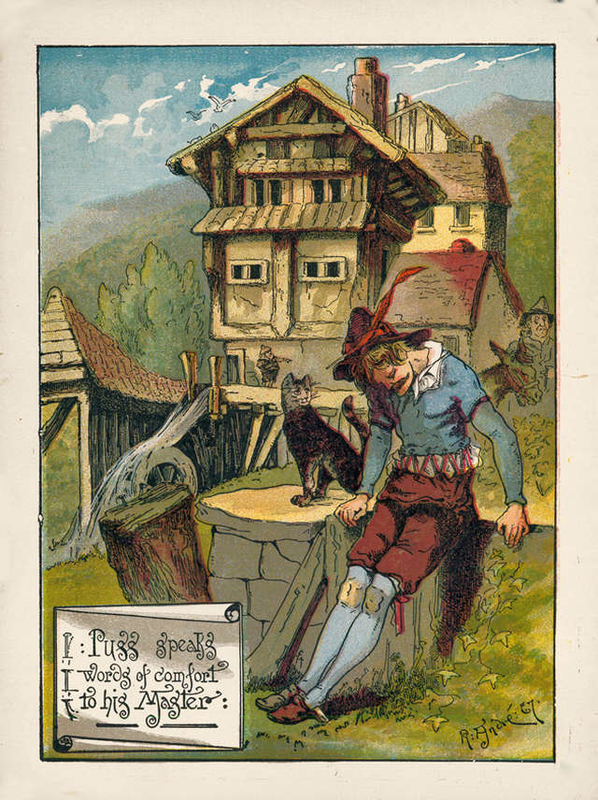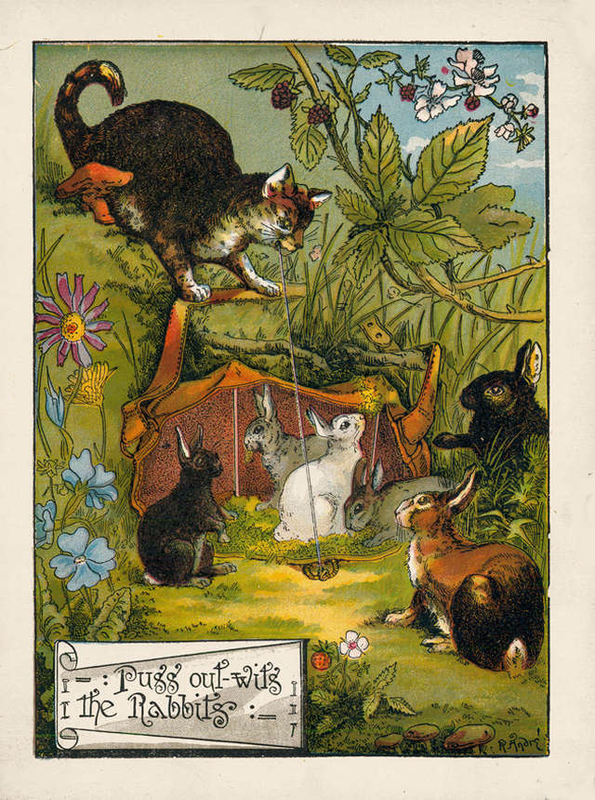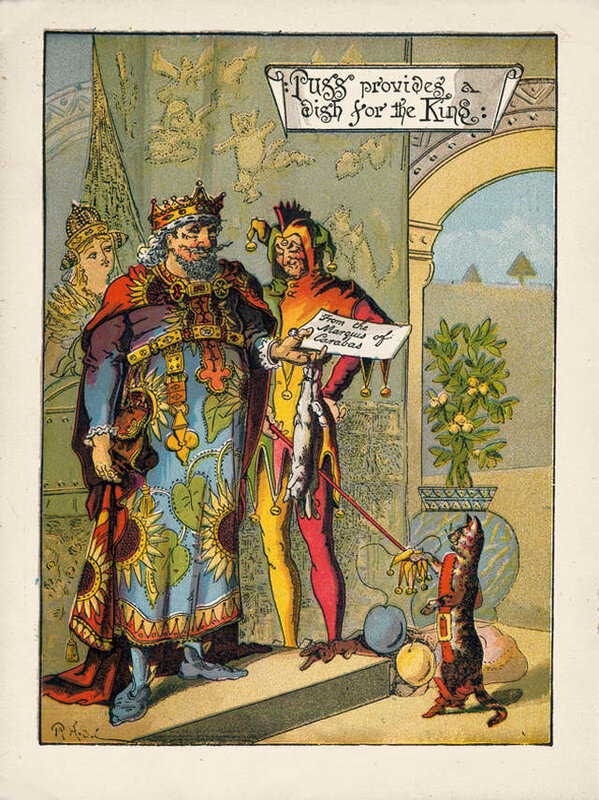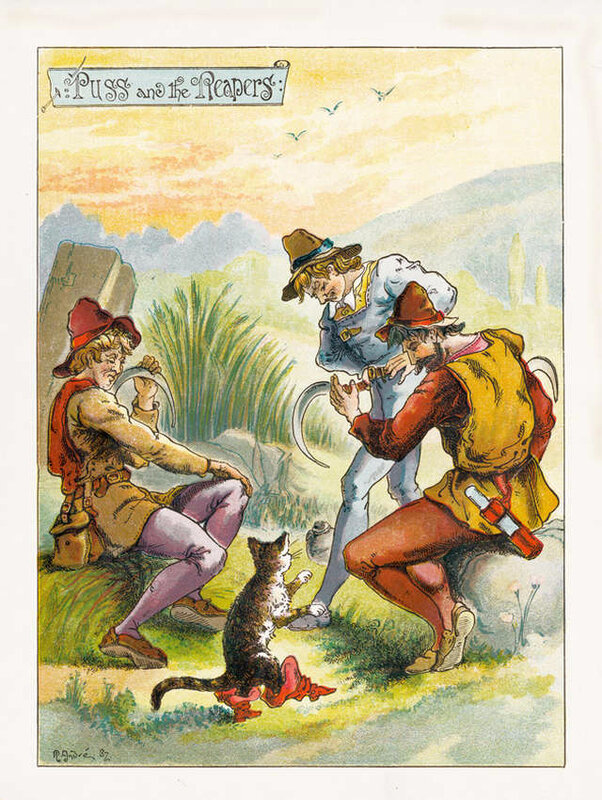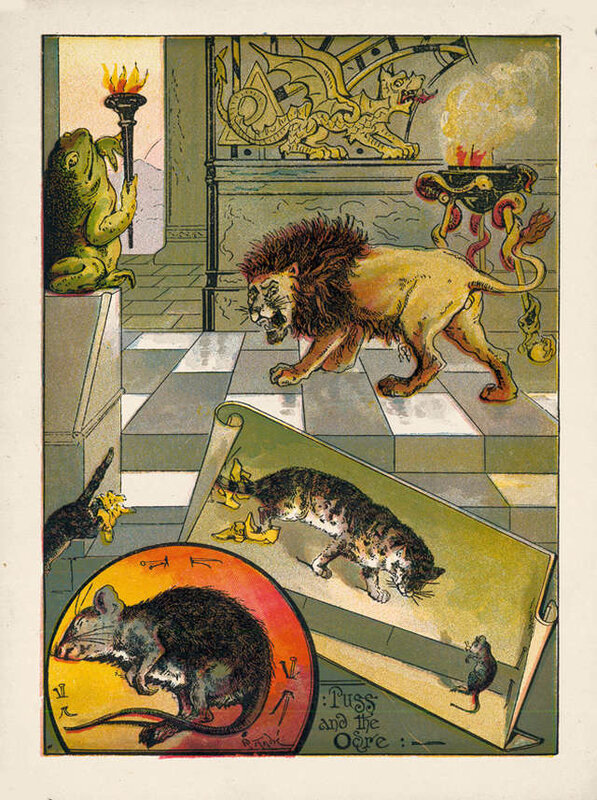 Under this name majority of his works was published and Puss in Boots presented here is one of these. The publisher was McLoughlin Bros which operated in London and New York. We don't know the exact year of the first edition, but it seems it was around 1888 after his very successful and fruitful collaboration with Juliana Horatia Ewing was already finished due to her death.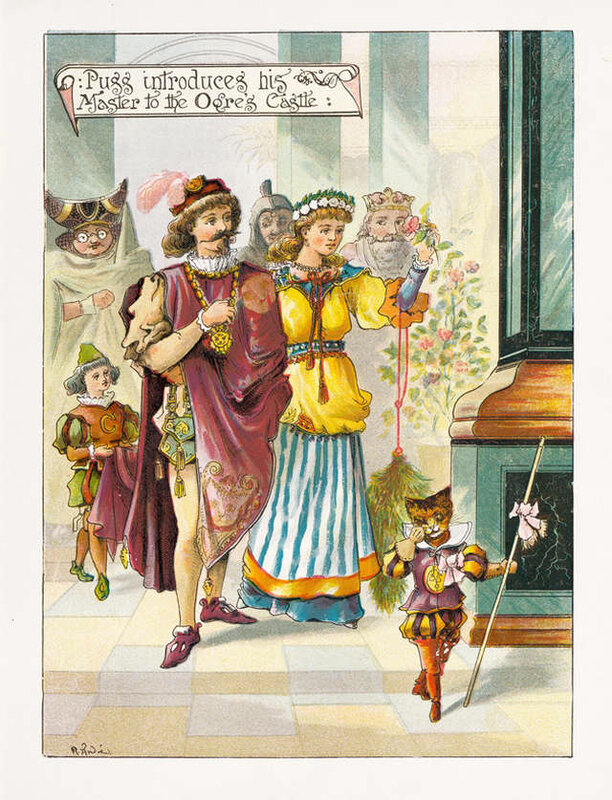 The story of Puss in Boots was retold by Richard Andre too. It's pretty faithful to original written by Charles Perrault with additional details on several crucial scenes like the one with hunting or with the shapeshifting Ogre. It even kept the final moral rewritten as A Faithful Friend is a Man's Best Fortune, but with a whimsical addition by the author/illustrator: at the end, we find out each and every cat in the kingdom got a pair of boots yet none of them managed to achieve something similar as the Puss.
We can learn more interesting facts about the Puss in Boots and especially its correlation with Charles Perrault here:
https://hubpages.com/literature/Puss-in-the-Boots
Richard Andre illustrated many other classic fairy tales before his death in 1907, when he already entered the business of photography and printing and became a successful businessman.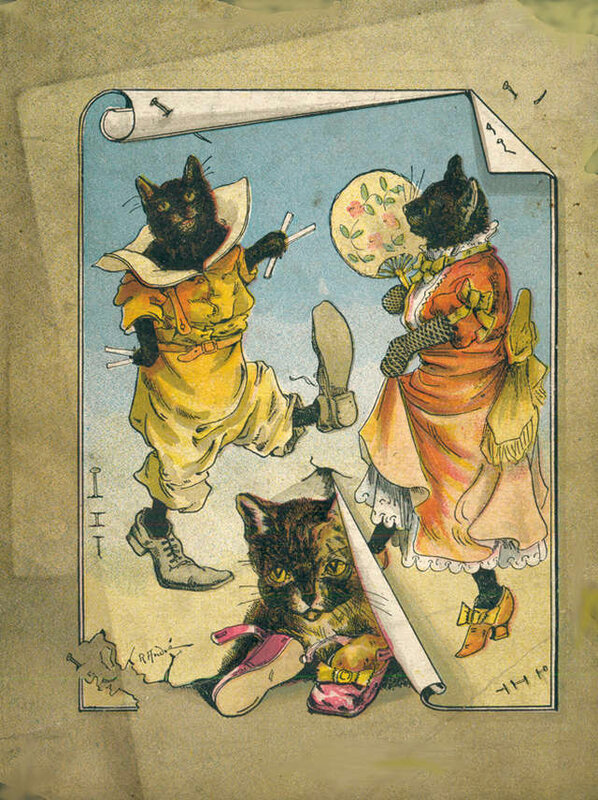 Some other classic fairy tales signed by Richard Andre are:
Cinderella
The Golden Bird and Other Stories
Grimm's Household Fairy Tales
Jack & the Beanstalk
Red Riding Hood
The Three Bears
Titles made for Juliana Horatia Ewing are:
Blue & Red, or, The Discontented Lobster
Convalescence
The Doll's Wash
Grandmother's Spring
Make Believe & Reality
Master Fritz
Mother's Birthday Review
Our Garden
The Poet & the Brook
A Sweet Little Dear
He also illustrated several books of stories from the Bible:
The Coloured Picture Bible for Children
From the Creation of the World to the Death of Moses
Judges, Ruth & Kings
And some books of verses, like:
The Babes in the Wood
The Magic Ring
Make-believe and Reality
Mother Goose ABC
If we find out more info on this interesting artist, we'll add it later, so stay tuned and enjoy in Richard Andre's work.